The Power of coaching: Growing Better Conversations across west Suffolk – what local trainers say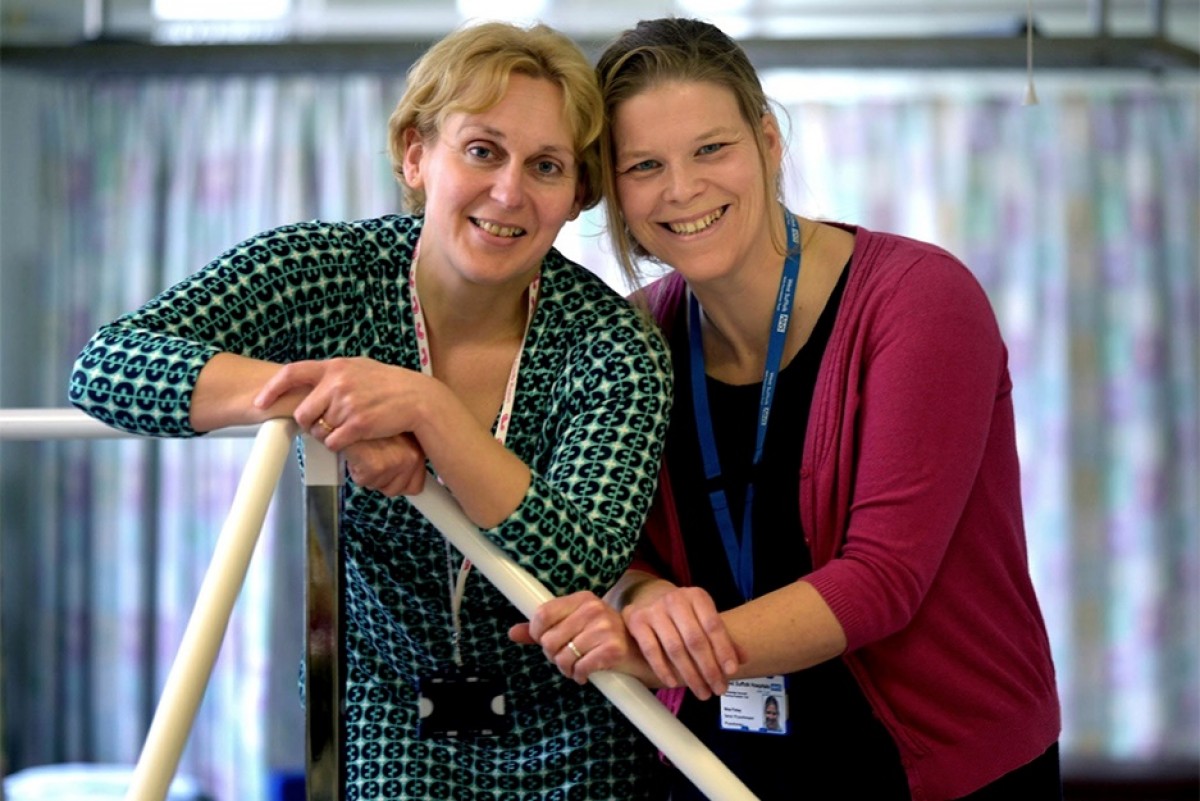 Launch Day - A New Conversation: Empowering People and Communities in Cambridge was the culmination of many years of work on Health Coaching – a vibrant and positive day – and melting pot bringing together those with a shared passion for health coaching with those who wanted to know more.
It was back in June 2013 when we first encountered Health Coaching. We remember seeing the advert for the course from Health Education East of England – it sounded right up our street as at the time we were working predominantly with patients with persistent pain. But deep down we wondered if this would be of any value to us as clinicians. After all we prided ourselves on our person centred approach and we were already good communicators weren't we? Between us we had over 40 years of experience in Physiotherapy.
Little did we know. As one of our managers said recently, this training is a great leveller – no matter how good you feel you are at communication everyone stands to benefit.
With the two day course and several light bulb moments behind us we returned to our clinical work with a different mind-set – one that continued to evolve over the weeks and months to come. As we tried this out with more and more patients we could even go so far as to say it put a spring back in our step. We used our new skills predominately in the rehabilitation of our patients with persistent pain and musculoskeletal conditions. We were and still are impressed with the results. Patients are more successful at reaching their health related goals and report feeling more confident and motivated to self-manage.
This naturally led on to a desire to learn more and share with our colleagues this thing that we were finding so useful in our clinical practice. So we took the plunge and signed up for the train the trainer programme. Now if we are honest, never for a minute did we truly believe at that point that we would get to the stage where we would be confident to deliver this material to clinicians from across all professions and across all grades. But the unique thing about this training is that you are coached through it from beginning to end. One of the principles that underpins coaching is something called bifocal vision. This is being able hold belief in someone's potential even when they don't believe in themselves… We got to experience the full power of this first hand through the belief of our coach and trainer.
Fast forward 2 years and we are regularly running Health Coaching training sessions for clinicians at West Suffolk NHS Foundation Trust. We have now trained nearly 200 staff and are getting great feedback. 98% of those trained would recommend the training to others.
Our clinicians tell us they are using their skills for people of all ages across a wide variety of clinical conditions from asthma to diabetes and cardiac rehabilitation, to weight and stress management. They are using it in discharge planning, shared decision making e.g. in VTE prophylaxis, exercise adherence and pain management.
It feels great to hear how clinicians from all professions are using Health Coaching with their patients to improve patient care and we are excited about trying to measure this impact. Other trainers are now joining our small team and we are investigating how we can roll the training out across West Suffolk system. We are also often invited as key note speakers at national conferences most recently "AHPs into Action" to share our experience.
People ask us what's your top tip for others wishing to do what you've done? We would say without question - managerial support, tenacity and working together. This is key. The support of our CEO, the senior management team and our therapy managers who have all attended the training has been invaluable. To them we owe a big thank you.
What changes has health coaching made for us as clinicians? Overarching positivity, a renewed zest for clinical work and better clinical outcomes.
Trudi Dunn and Nina Finlay
Clinical Specialist Physiotherapists and Health Coaching Trainers
West Suffolk NHS Foundation Trust
---
Related Items